• Efficient - Monocrystalline silicon cells with the highest state of the art conversion rate.
• Ultrathin and lightweight - All models are less than 1/8" (3 mm) thick with NOTHING protruding from the surface that can catch sheets, sails or your feet.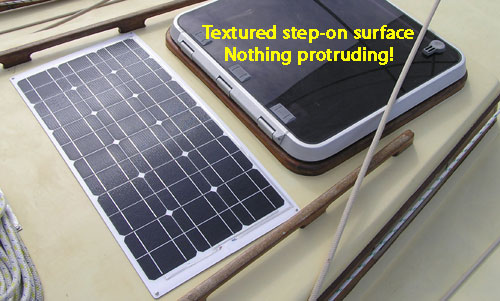 • Rugged - built on marine grade aluminum (Compact and Compact +) or carbon fiber laminate (Compact+ Lite) and sealed with heavy-duty fluorpolymer which provides superior UV, mechanical, salt water and chemical resistance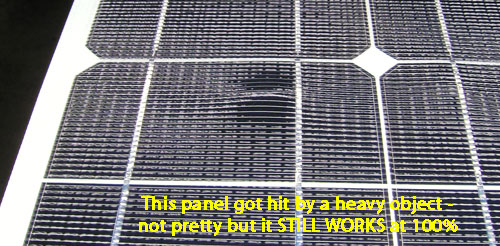 • Mount on curved surfaces - the modules are semi-ridgid (Compact and Compact+) or semi-flexible (Bluewater and Compact+ Lite and adapt to moderate bends.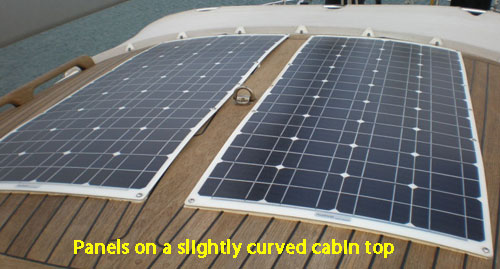 • Partial shade resistance - arrays of parallel circuits fight shadow from the sail, boom and mast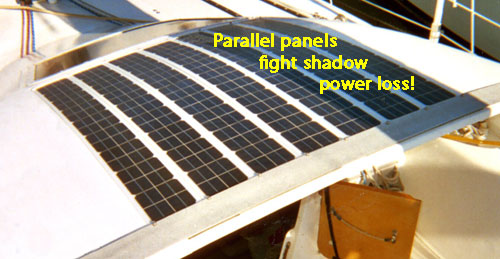 • 10 year warranty - prorated for materials and workmanship and covers performance losses greater than 20% over the same time period. Details